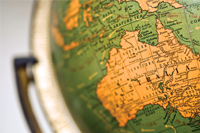 AussieWorkingHoliday.com is the ultimate resource for working holiday makers in Australia, with tips and information on visas, job seeking, settling in, and exploring Australia.
If you're in Australia on a 417 working holiday or 462 work and holiday visa, moving and making a life in Australia can be a difficult process, which is why this site aims to provide all the information and resources working holidaymakers may need during their stay.
The site is brought to you by people2people, who recruit temporary and permanent roles across Australia. See current job openings here or get in touch.
Enjoy your holiday!